To celebrate the release of the compilation « HYPNOTWIST»
9 tracks compiled par Atyss, featuring :
PHATMATIX, TOXIC, ORCA, KILLER BUDS, TRISKELL,
ZION LINGUIST, DEEPER IN ZEN, NOISY PIPES, ATYSS
out on February 2009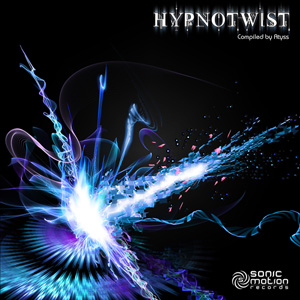 Sonic Motion Records presents
SATURDAY 14th MARCH 2009
-HYPNOTWIST RELEASE PARTY-
PARIS Intra-muros
Start 11Pm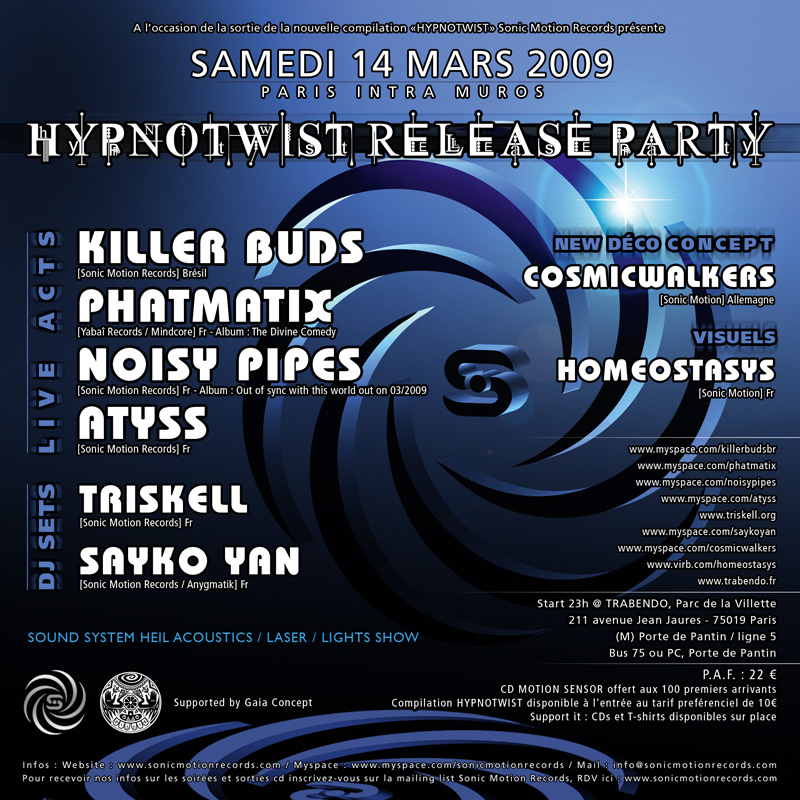 Live-acts :
KILLER BUDS [Sonic Motion Records | Brésil]
http://www.myspace.com/killerbudsbr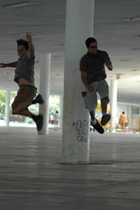 Killer Buds will be coming over from Brazil for an exclusive reveal of their 3rd album, before the world wide release that is scheduled for May 2009, bringing their own style of full on, psychedelic, groovy and melodic trance. 
PHATMATIX [Mindcore - Yabaî Records | Fr]
http://www.myspace.com/phatmatix
Will take us on a trip through Dante's Divine Comedy, as well as new productions and coproduction with Digital Talk "MINDCORE" in a psytrance style with industrial undertones and clear cut rythmes.
NOISY PIPES [Sonic Motion Records | Fr]
http://www.myspace.com/noisypipes
We are proud to announce the release of his first album "Out of sync with the world", available end of March 2009, with this party enabling you to discover the sounds of his new project, inspired by the wonderful world of Tim Burton, with an industrial psytrance techno vibe. 
ATYSS [Sonic Motion Records | Fr]
http://myspace.com/atyss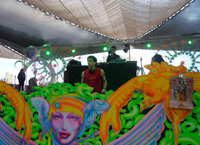 Paris based DJ since 1995, in clubs and raves with his friend Patrick R, he decided to found his own label Sonic Motion Records in 2005. For this party, you will discover, exclusively, his new tracks from his album, in a groovy twilight psytrance style.
Dj sets :
TRISKELL [Sonic Motion Records | Fr]
www.triskell.org
Thanks to his unique and full on psychedelic style, Fred has been invited to play his music in a number of countries and has collaborated with numerous labels : Timecode (South Africa), Acidance (Greece),Hadra (France), Ketuh (Portugal), Peak (Switzerland), Mind Funk (Italy), Alkaloid (Australia), Red Cells (France) Third Eye rec.(India), and Sonic Motion Records.
SAYKO YAN [Sonic Motion Records – Anygmatik | Fr]
http://myspace.com/saykoyan
After having played in a hard techno style, he is evolving towards hybrid DJ sets, leaning in towards a Psychedelic Trance style, which then takes over.
Yann founded the "Any Gmatik" organisation in 2004
New Déco concept :
COSMICWALKERS [Sonic Motion Records | Allemagne]
http://www.myspace.com/cosmicwalkers
The Cosmicwalkers are a group of artists/decorators based in Leipzig in Germany. These last few years, they have created amazing atmospheres in Trance festivals around the world (fullmoon festival 2002/03/04/05, boom festival 2002/04/06/08, carnaval tranceformation festival brazil 2006, fusion festival 2005, ozora festival, indian spirit festival and many many more)...
Visuels :
HOMEOSTASYS
[ Sonic Motion Records | Fr]
http://www.virb.com/homeostasys
Dual screen
2 scientists from the CNRS, who specialize in cognitive science, will be on site to experiment their visual creations on a dual screen.
Previous label party :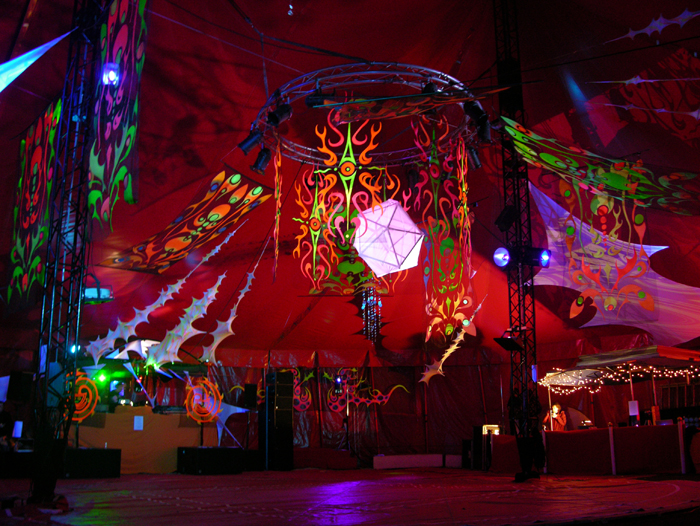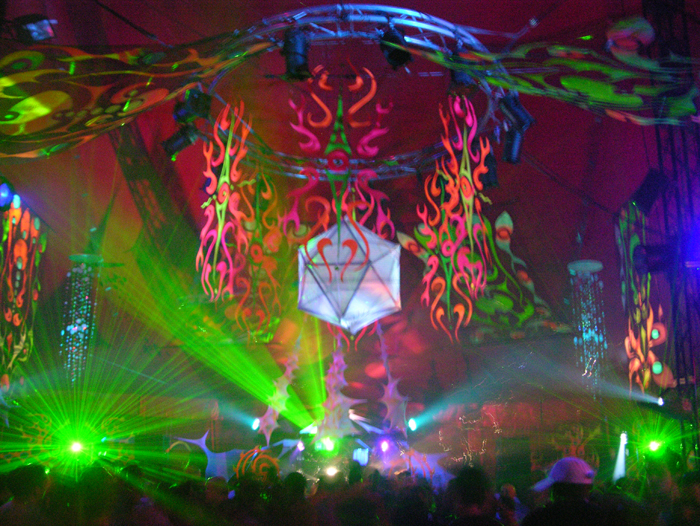 more photos here :
http://sonicmotionrecords.free.fr/photos/label%20party%202008/index.htm
http://sonicmotionrecords.free.fr/photos/photosdef/dusktilldawnparty/index.htm

Sound system Heil Acoustics
Laser, Lights Show, bubble machine
P.A.F. : 22 €
1 "Motion Sensor" cd offered to the first 100 entries.
HYPNOTWIST compilation available upon entry
at a bargain price of 10€.
Venue :
TRABENDO
Parc de la Villette, 211 avenue Jean Jaures 75019 Paris
(M) Porte de Pantin "ligne 5" – Bus 75 or PC, Porte de pantin
Support it : CDs and T-shirts available on site
Infos :
Website :
www.sonicmotionrecords.com
Myspace :
www.myspace.com/sonicmotionrecords
Mail :
info@sonicmotionrecords.com
Supported by Gaia Concept
www.gaiaconcept.com
To receive information on the party and CD releases
register yourself on the mailing list:
www.sonicmotionrecords.com